EMPOWERED


TEAM

We believe in hiring exceptional construction professionals and empowering them to do their jobs. Micromanagement is not our style.

BALANCED


TEAM

Our team is drawn from a diverse cross-section of experience that few can match. Join/learn/collaborate with the best in the business.

GROWTH

OPPORTUNITIES
With projects and offices in multiple states, we are able to provide a variety of job and growth opportunities.

FAMILY

COMPANY /


NATIONAL

TOOLS

While we are an ENR Top 400 Contractor with nation-leading tools and resources, we don't have that corporate vibe. We maintain our small, family company environment.

EXCITING, DIVERSE


PROJECTS

Bradbury Stamm doesn't specialize in just one thing. Our teams get to work on a variety of complex and noteworthy projects. To put it simply, we get to build "the cool stuff". LEGACY


COMPANY

Bradbury Stamm has been building for more than a century. As a result, we take a responsible approach to how we manage our working capital and the risks we take. We are here for the long term.

COMMUNITY


FOCUSED

We don't just say this, we mean it. To us, making a positive impact on our community is an integral part of who we are.

WORK-LIFE


BALANCE

It's not all work at Bradbury Stamm. We strive to be flexible and we host many events and activities for our employees such as Happy Hours, Retreats and Holiday Parties!

COMPETITIVE


BENEFITS

Bradbury Stamm offers competitive salaries and excellent benefits. Notable benefits include a wellness program, tuition reimbursement, 401k and more.
Transparency in Coverage Machine-Readable Files
OUR MISSION
What our employees say and we agree:
I believe our goals are to build a better Community, be sustainable by profit and growth, care for our environment, and create good relationships with our owners, community and subcontractors. To maintain the BSC mission going forward and continue the legacy set by O.G. Bradbury. By following this mission together, we will achieve these goals for another 100 years.
We will do this by:
Working together as a team building cool projects in a professional, timely and safe manner that brings pride for the reputation of the company.
Have the best people and empower and support them to these goals while leading our industry in innovation, long term relationships and never shying away from a challenge!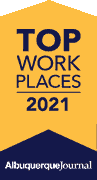 TOP WORK PLACE
Bradbury Stamm is proud to have been named a Top Workplace by our employees each of the last 6 years.
The award is given based on a survey of our employees who rate their workplace culture.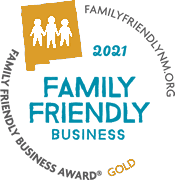 FAMILY FRIENDLY
Bradbury Stamm is a Gold Level New Mexico Family Friendly Business. The award recognizes and supports businesses that adopt and implement family friendly policies for their employees in the areas of Paid Leave, Health Support, Work Schedules, Economic Support and compliance with NM Laws.

WOMEN OWNED
Bradbury Stamm is a Certified Women Owned Business and the largest New Mexico Women-owned Business. We are a family-owned business in our fourth generation of management.